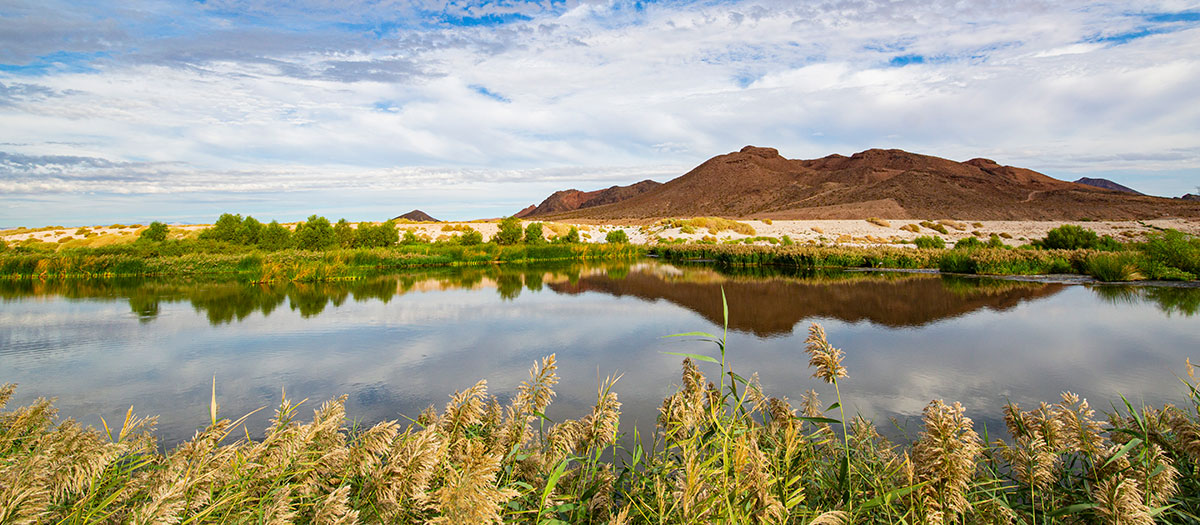 Bed stabilization
Weirs and bank protection at the Las Vegas Wash combat erosion and help preserve infrastructure and water quality.
Weirs are low water dams used to slow the flow in the Wash, transitioning the system from a narrow, fast-flowing, high-energy river to a wider channel with ponded tiers. Under the direction of the Las Vegas Wash Coordination Committee, engineers designed and installed 21 weirs along the channel to prevent large-scale erosion.
The most common style of weir at the Wash uses rock riprap.The second style utilizes roller-compacted concrete. Weir style is dictated by hydrological, topographical and geological conditions found at the site. Of the 21 weirs, only three are roller-compacted concrete.
In addition to controlling erosion in the channel with weirs, more than 13 miles of rock riprap—designed to contain the lower portions of the Wash to withstand up to 100-year flood events—also have been installed along the Wash's banks throughout the Wetlands Park.
Bureau of Reclamation contributions
Since 2001, highly trained crews from the Bureau of Reclamation have helped restoration efforts at the Las Vegas Wash. In addition to repairing damage from seasonal storm flows, they also have constructed three erosion control structures (Monson, Visitor Center, and Calico Ridge weirs), installed thousands of feet of bank protection and built a demonstration wetlands pond at the City of Henderson's Kurt R. Segler Water Reclamation Facility. Their contributions at the Wash have saved our community more than $10 million in commercial construction costs.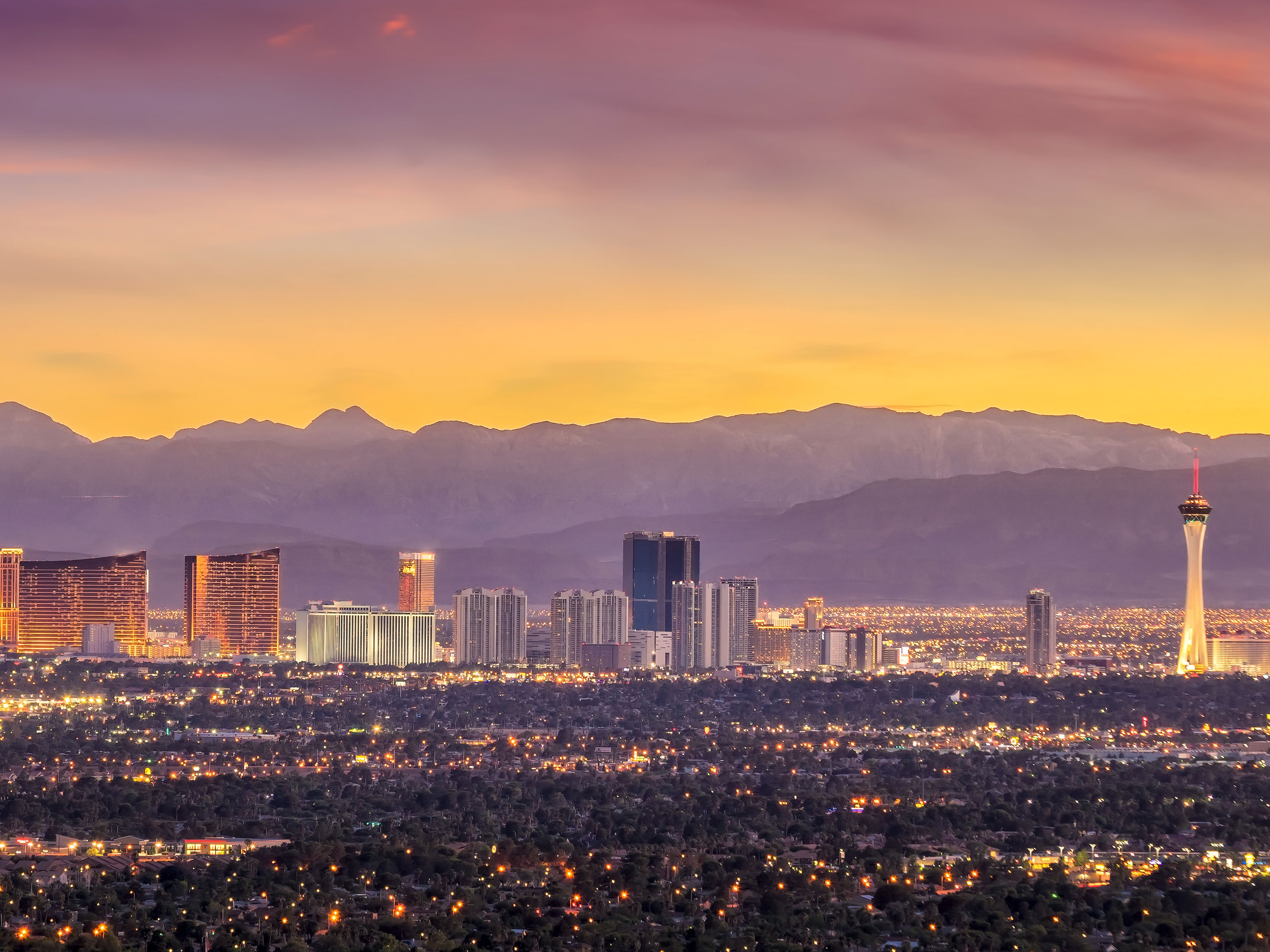 Recycling Las Vegas History at the Wash
It may just look like a bunch of rocks to you, but much of the bank protection along the Wash comes from our city's storied past. To save money and keep millions of tons of unnecessary material out of our landfills, the Las Vegas Wash Coordination Committee partnered with the casino industry, hauling the concrete from demolished resorts to the Las Vegas Wash and giving it a second life as bank stabilization. The Stardust, El Rancho, Desert Inn and Westward Ho casino and hotels are just a few of those found at the Wash.
This method has proven invaluable for meeting ecosystem restoration goals along the Wash and serves as an example to future generations and neighboring cities.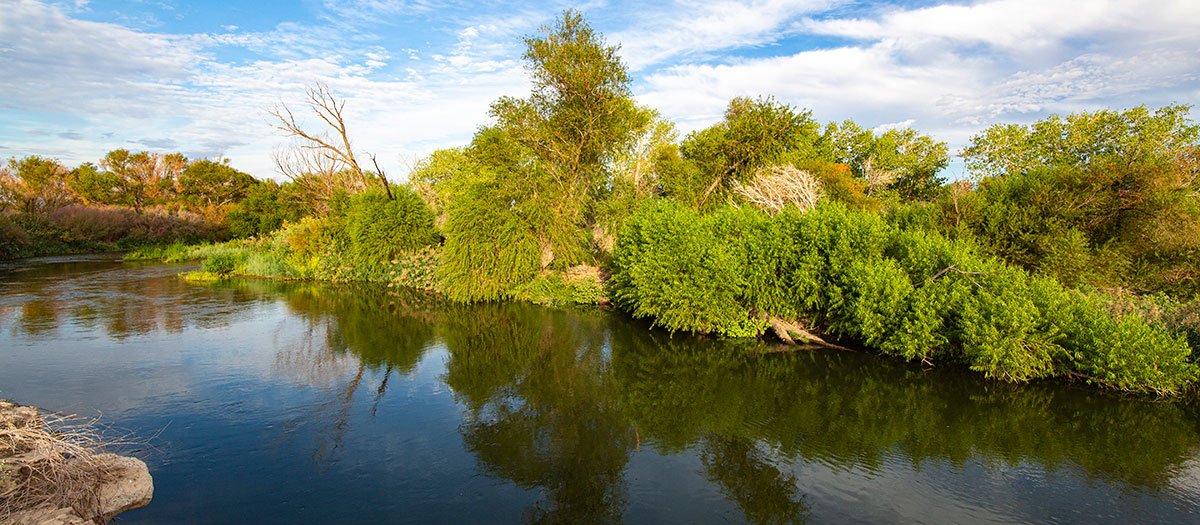 Historic Lateral Weir (2019)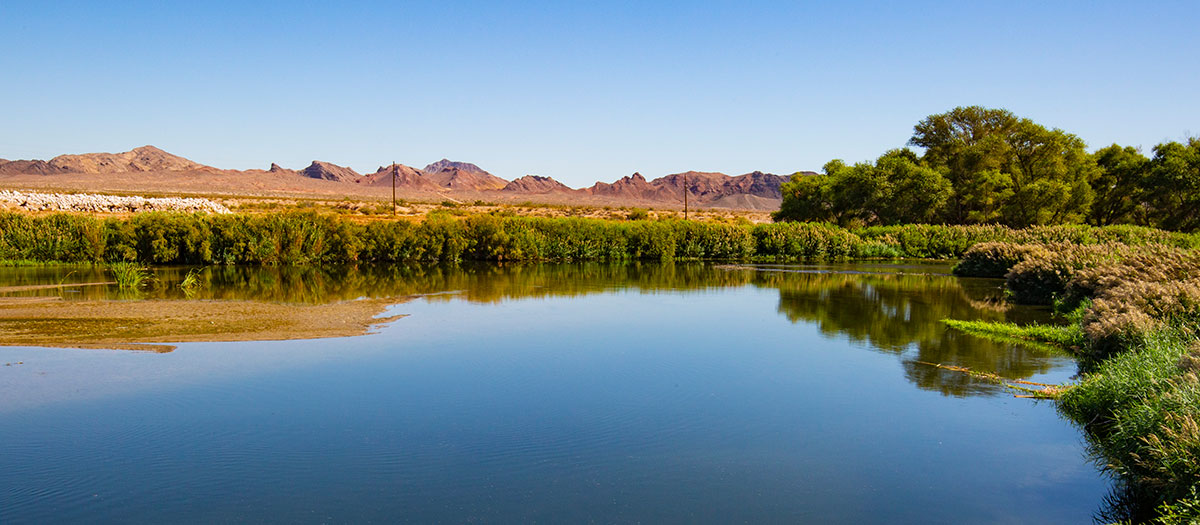 Sunrise Mountain Weir (2019)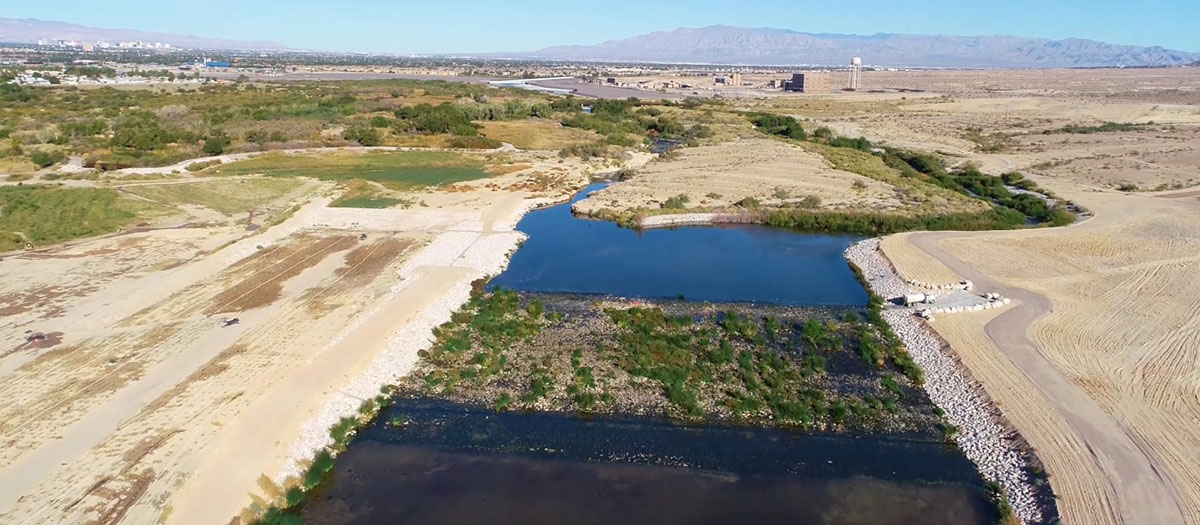 Tropicana Weir (2018)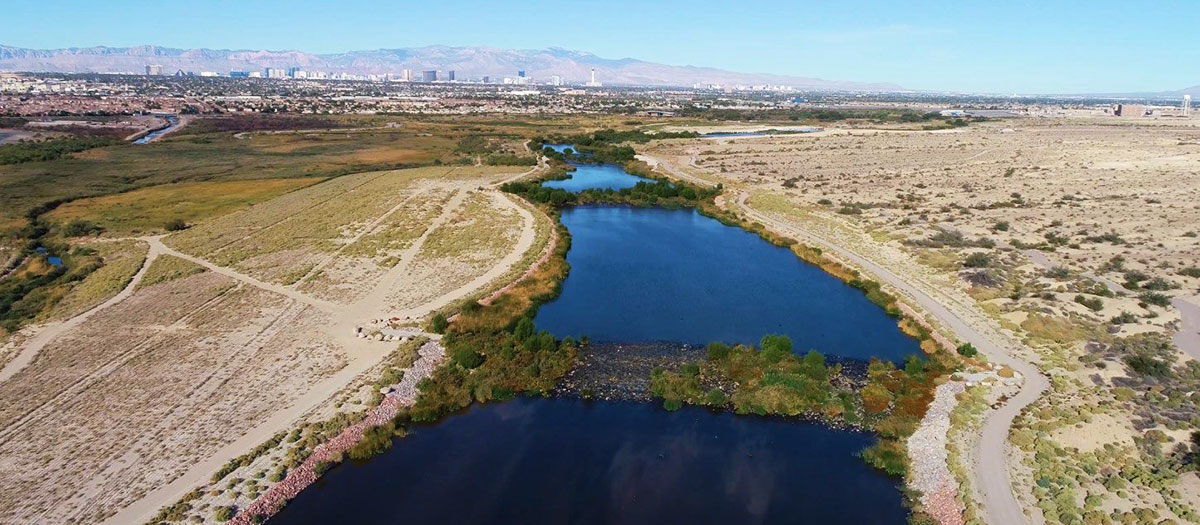 Archery Weir (2015)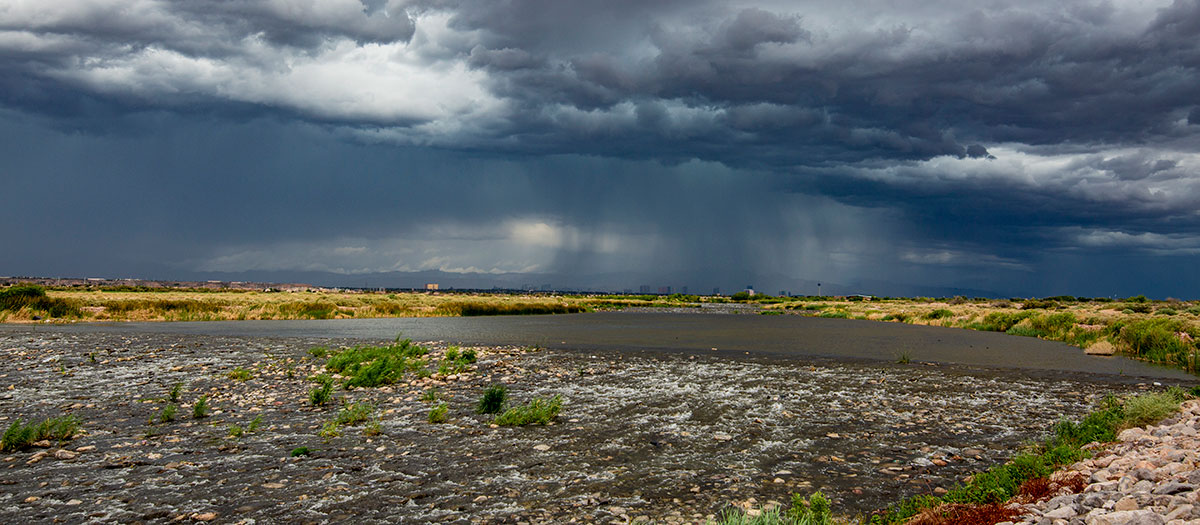 Silver Bowl Weir (2015)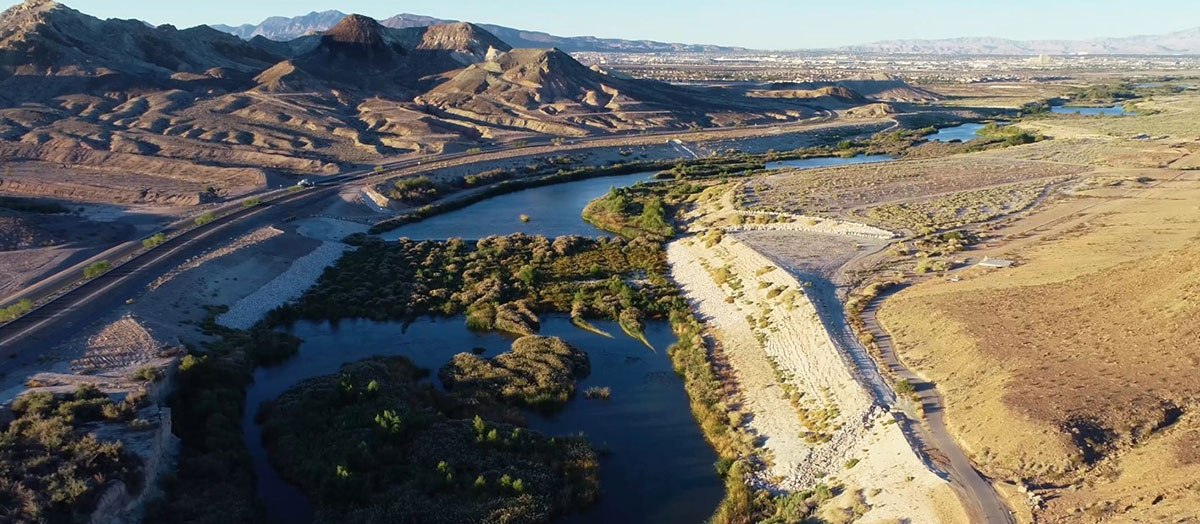 Three Kids Weir (2015)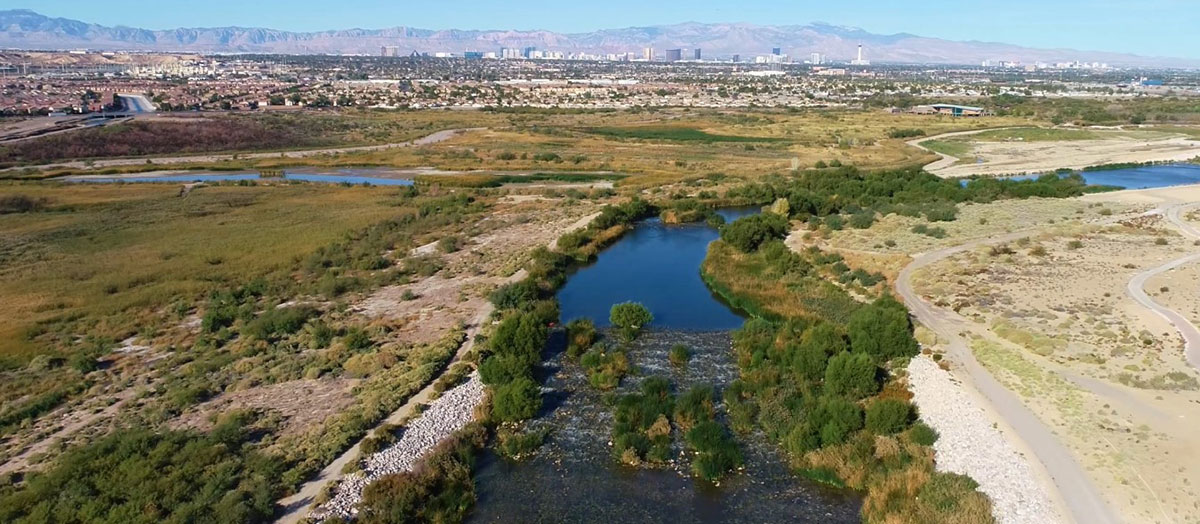 DU Wetlands No. 1 Weir (2013)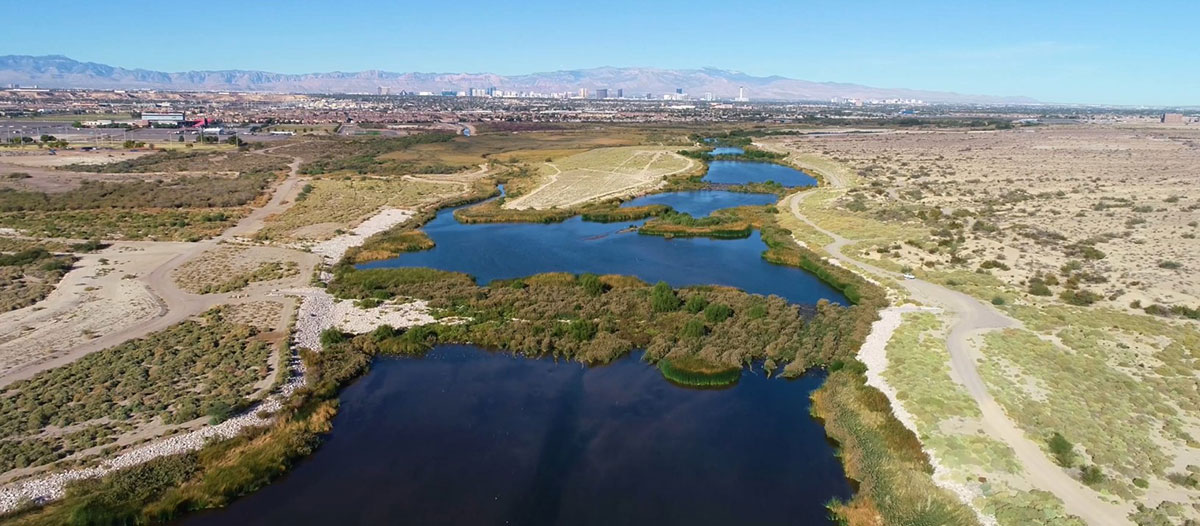 Duck Creek Confluence Weir (2013)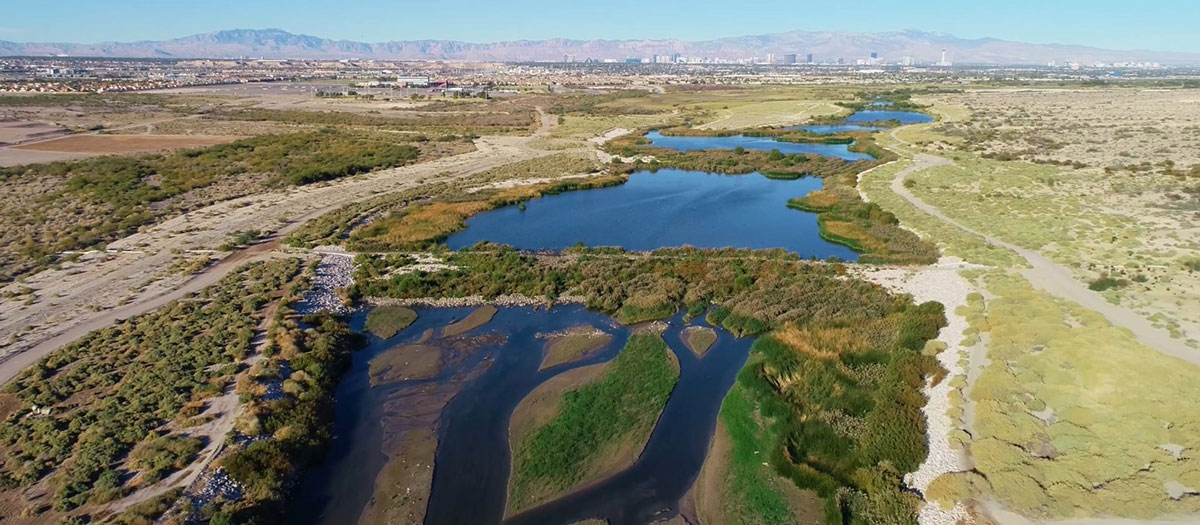 Upper Narrows Weir (2013)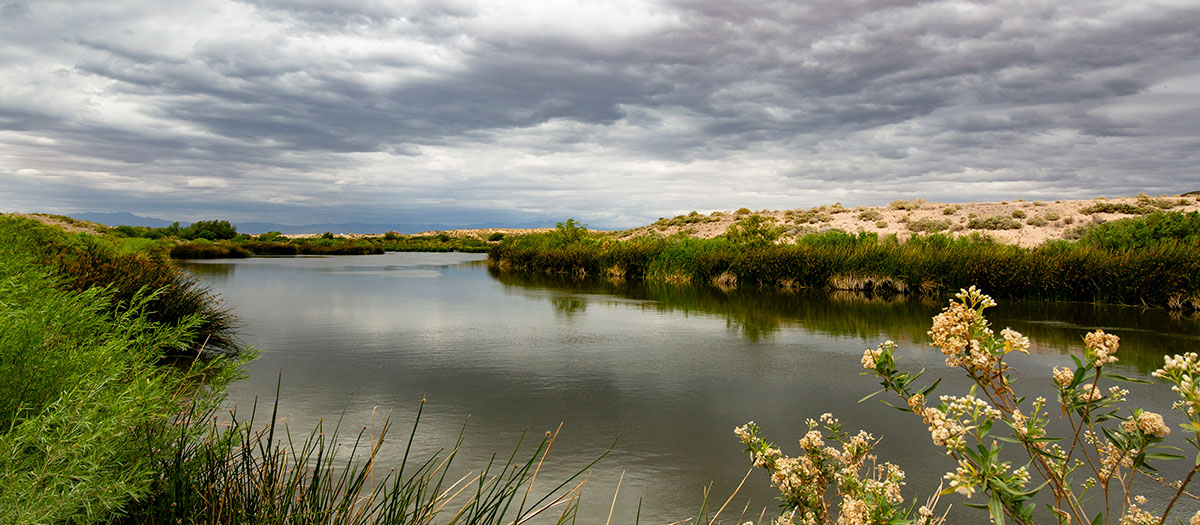 Homestead Weir (2011)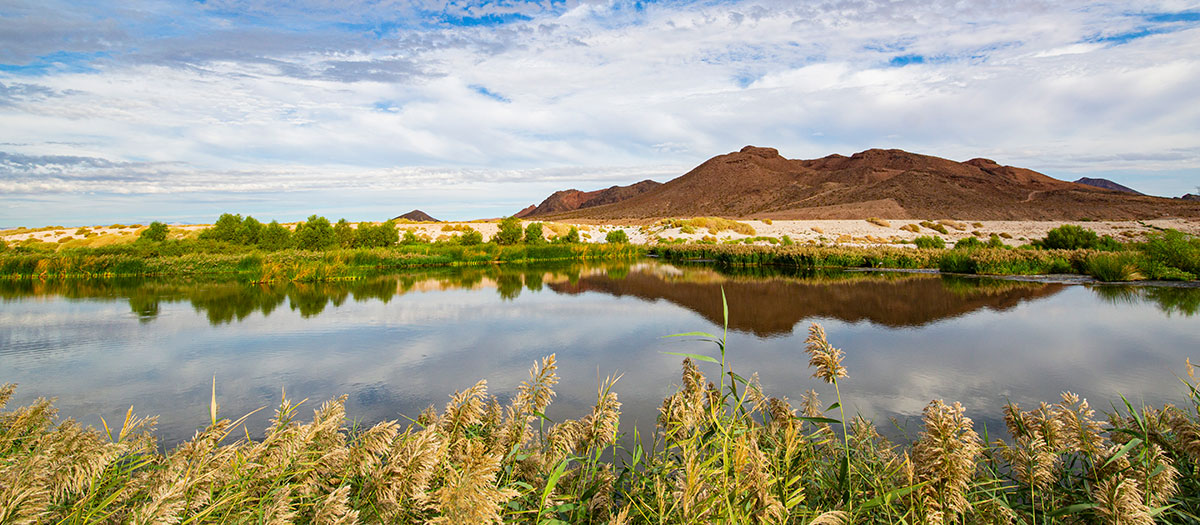 Lower Narrows Weir (2011)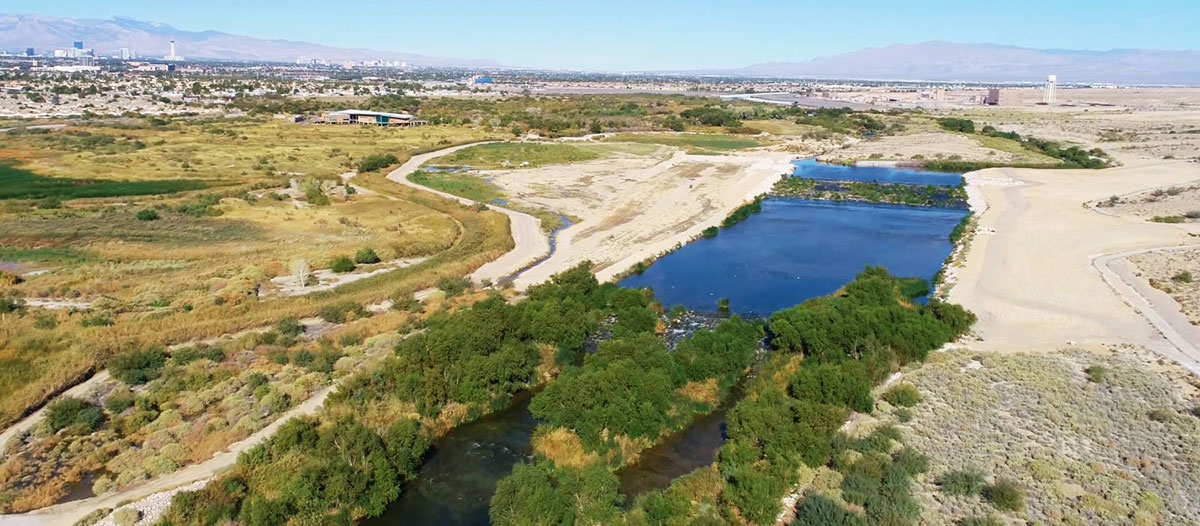 DU Wetlands No. 2 Weir (2009)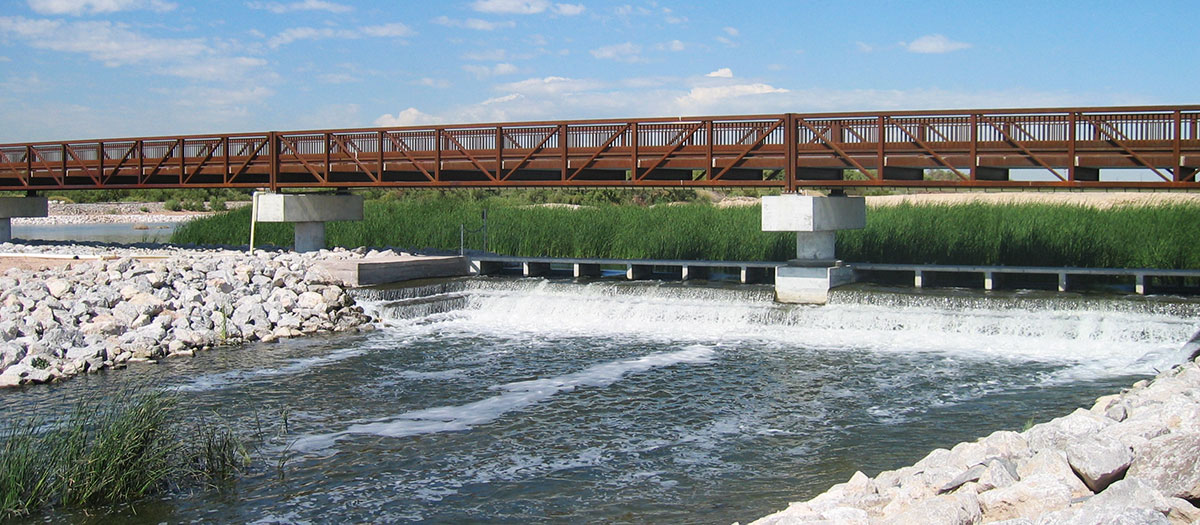 Upper Diversion Weir and Diversion Channel (2008)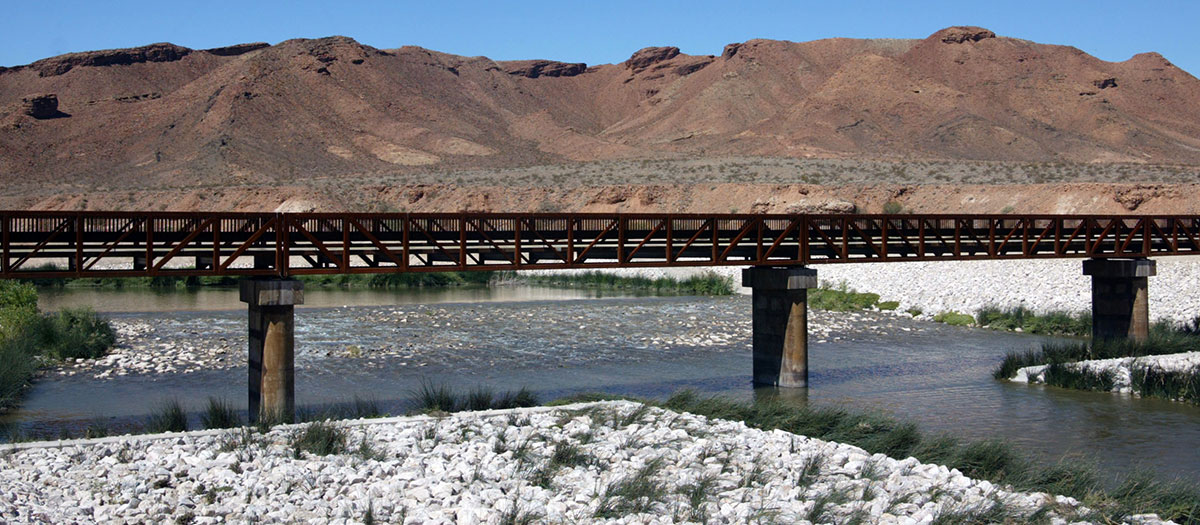 Powerline Crossing Weir (2007)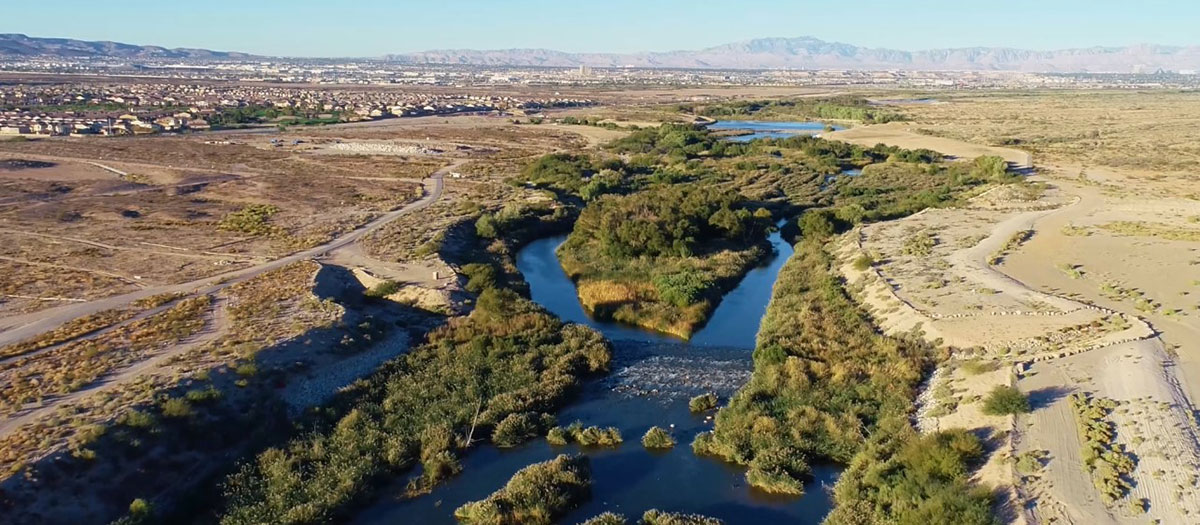 Calico Ridge Weir (2005)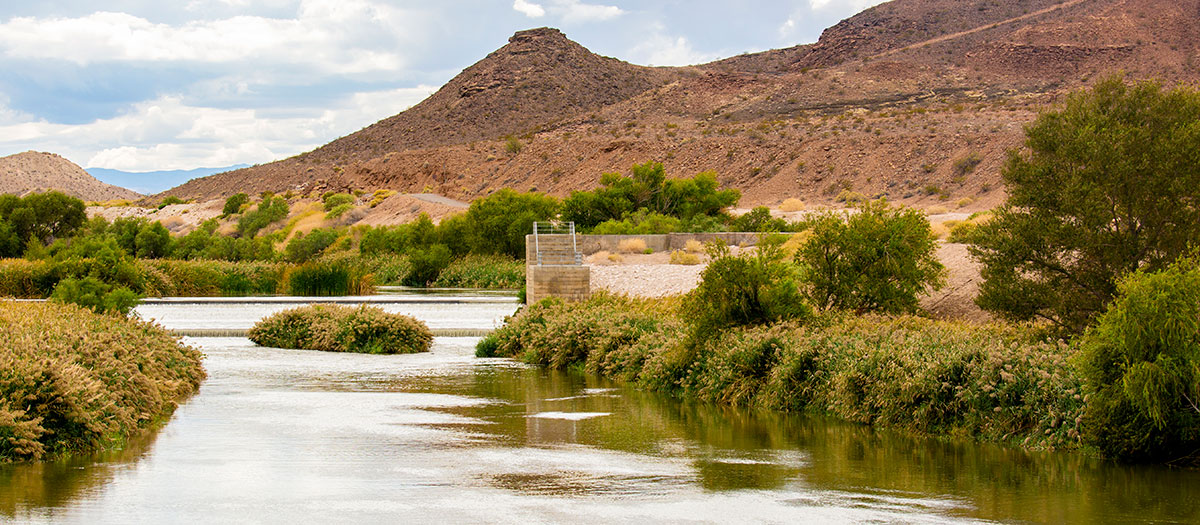 Rainbow Gardens Weir (2004)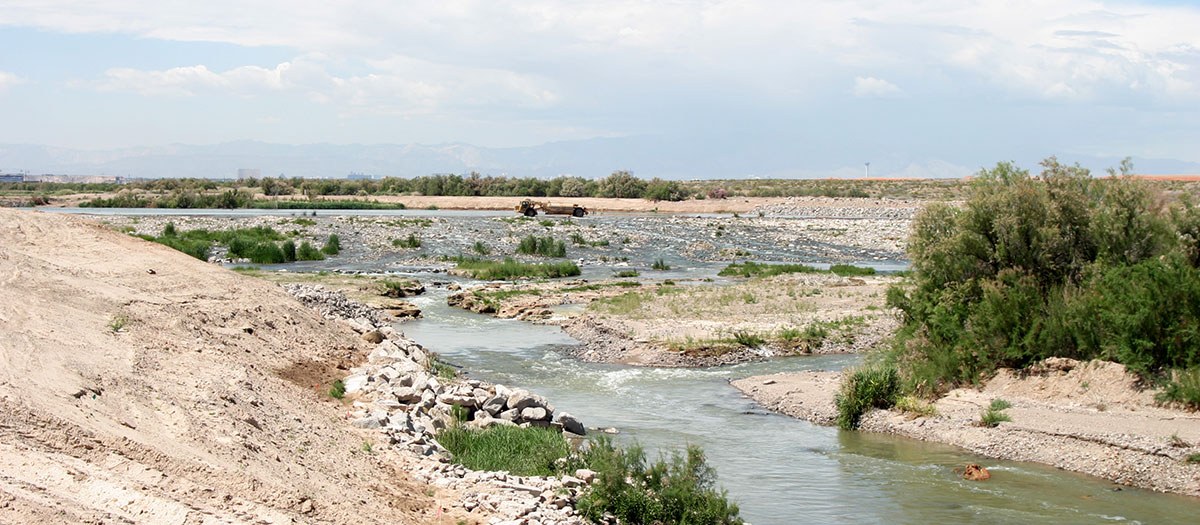 Bostick Weir (2003)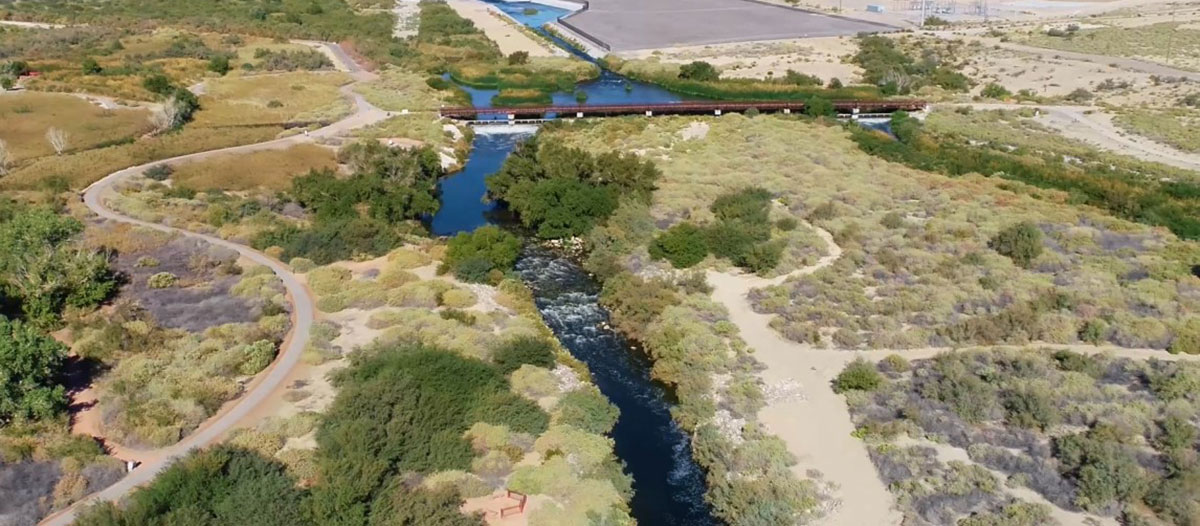 Monson Weir (2002)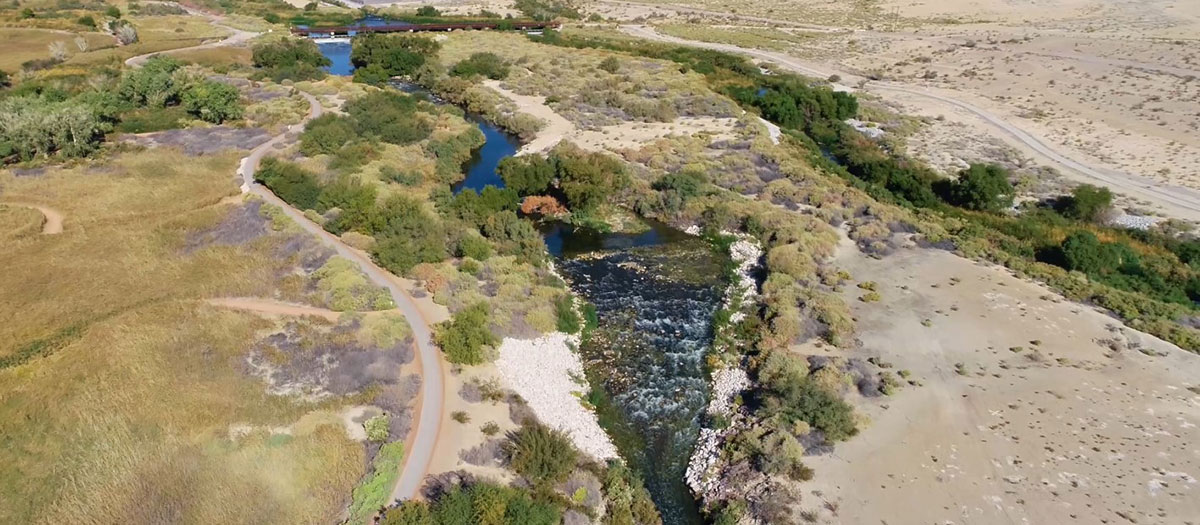 Visitor Center Weir (2002)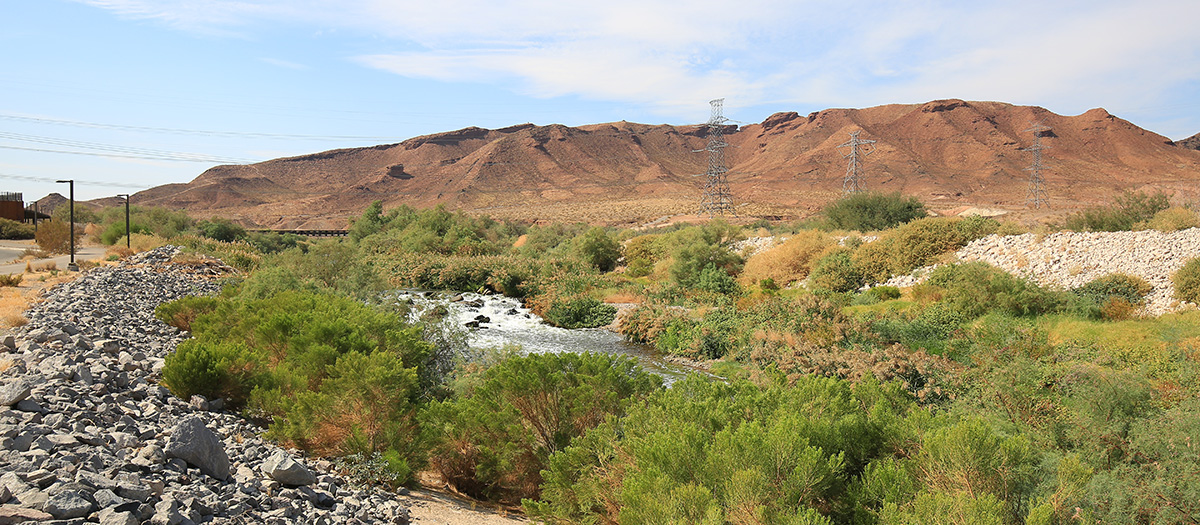 Fire Station Weir (2000)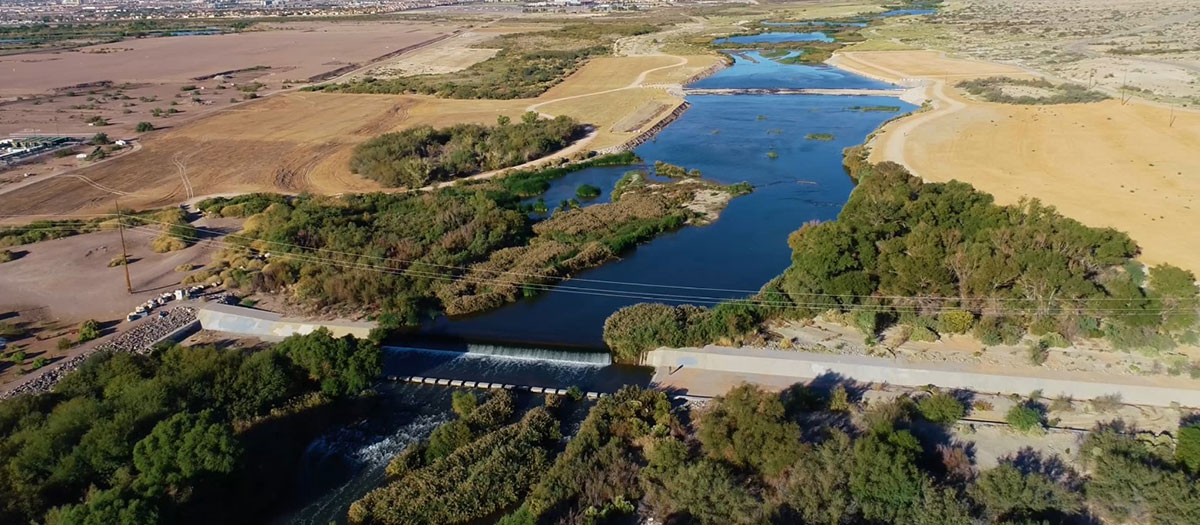 Pabco Weir (2000)