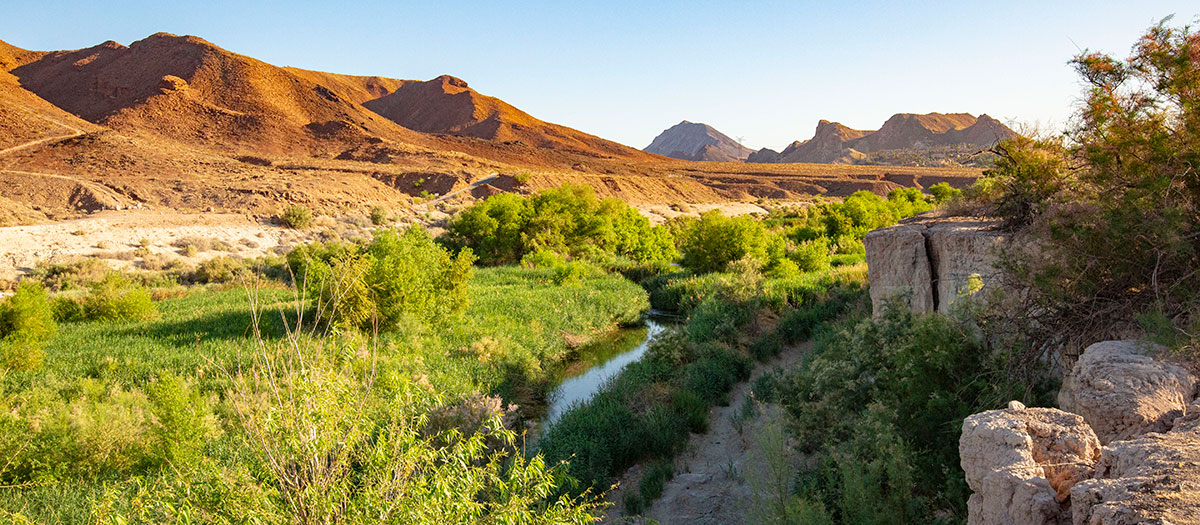 Erosion
Erosion is one of the biggest challenges for the Las Vegas Wash Coordination Committee and potentially the greatest threat to the existence of the plant and animal communities that rely on the Las Vegas Wash.
Increased erosion means fewer wetlands, which serve as natural water filters and habitat in the Wash. It also threatens infrastructure and degrades water quality.
The Las Vegas Wash used to be a dry desert wash that would flow only during rainstorms. As Southern Nevada grew, the Wash also served as a natural channel for urban flows—highly treated effluent, shallow ground water, urban runoff—leaving the valley.
With more water flowing through it, the Wash evolved from thousands of acres of desert soil into a marshy wetlands, complete with cattails and reeds. But over time, the same process that created the wetlands began to erode the Wash channel, cutting it deeper into the ground and causing wetland areas to dry out. Little by little, the Wash became severely degraded and deeply channelized.
The wetlands that once covered more than 2,000 acres in the 1970s dwindled to less than 400 acres in the 1990s. In some areas of the Wash, the channel was as much as 40 feet lower and 300 feet wider than it was in the mid-20th century.