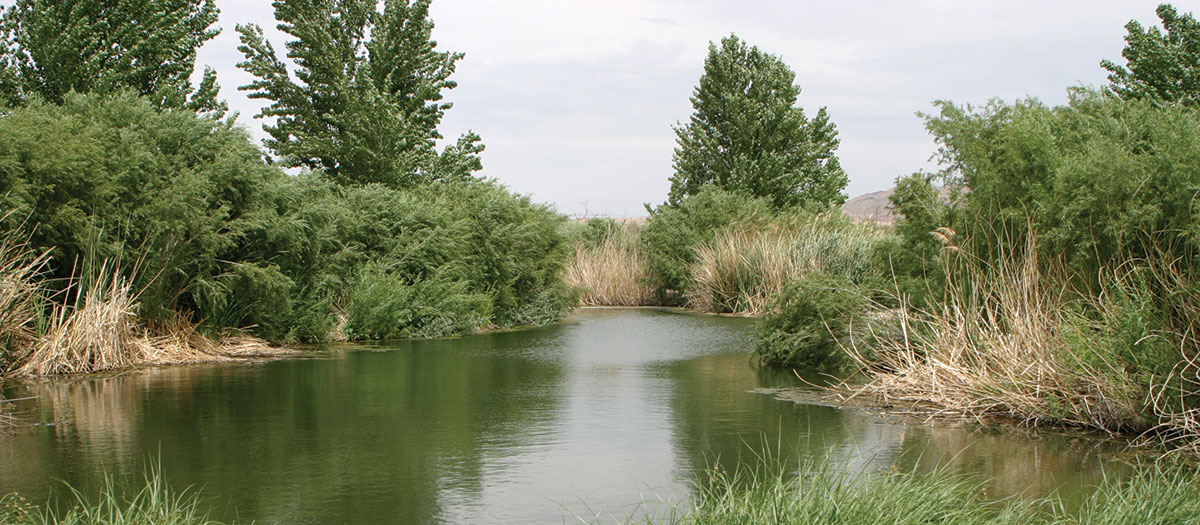 Invasive species
More than 130 million acres of land in the United States have been infested by invasive plants, increasing by more than 1.5 million acres every year. Many of the plants currently found at the Las Vegas Wash are not native to the area, with several of them categorized as invasive — an undesired species known to spread aggressively.
By 2001, approximately 1,500 acres of highly invasive tamarisk (Tamarix ramosissima) - also known as salt cedar – had taken root. Invasive weeds like tamarisk are less desirable to wildlife and displace native plants, forming monocultures.
To date, more than 98 percent of the tamarisk has been removed by the Las Vegas Wash Coordination Committee and developers in the area. Managing invasive species at the Wash helps support native plant diversity and enhance habitat. Reducing the weeds at the Wash also limits dispersal downstream to Lake Mead and the lower Colorado River.
The Las Vegas Wash Weed Partnership was formed in June 2002 to address invasive species at the Wash, targeting three priority weeds for management: tall whitetop (Lepidium latifolium), giant reed (Arundo donax) and tamarisk.
The group developed the Las Vegas Wash Integrated Weed Management Plan, and an aggressive control program is underway to tackle the three priority species and other weeds.